Web Tabanlı Otel Programı Elektraweb, dünya üzerinde en iyi otel programlarıyla çalışan Rate Gain ile iş birliği yapmaya başladı

25 Years in Tourism Technologies
Elektra is one of the first implementer of many technologies used in tourism sector with its 25 years' experience

Practical Usage
As well as ease of learning and usage provided by the opportunity to select the mother language; menus are orderly designed in accordance with the operational flow. ıt requires short time both for teaching and learning

7/24 Support
Out of working hours you can access us from the hotline 0 532 111 0 999

Most Comprehensive Hotel Management System
By using Elektra, you can manage operation of all departments in your hotel

ELEKTRA OPEN UP THE WORLD
Now, we are opening up the world as being the software that has the most wide spread usage with approximately 3000 users in Turkey. As of 2016 5 hotels in Azerbaijan, 4 hotels in Thailand, 3 hotels in Tunisia and 1 hotel in Iran are managed through Elektra

FLEXIBLE AND ECONOMIC WITH HIGH PERFORMANCE
It is configurable according to the specific requirements of the facilities. Acquisition of full package is rather reasonable. It works with high performance together with any hardware even with the lowest configurations
Our Sectoral Management System Solutions
Hotel Management
By using Elektra, you can manage operation of all departments in your hotel
Restaurant Management
By "Restaurant Management System" used in Turkey's largest hotels and exclusive restaurants, your enterprise is managed as fast and accurate.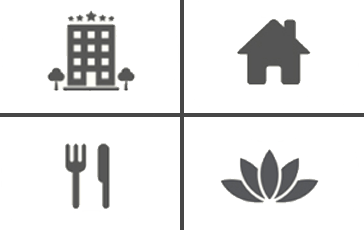 Timesharing Management
Web based, flexible premiums and commission calculation system that provides a new and functional ability
SPA & Sport Club Management
Elektra Health and Fitness Club Software is a special automation system developed for health, SPA, fitness centers operating with membership
Your Internet Faster, Safer and Get a Manageable
iSafe is a software+ hardware hotspot solution in order to protect and confidentiality in accordance with law number 5651

You can check your guests duration, quota, speed, pricing detail
Current Anti-Virus Protection
All Data Access Control with Advanced Firewall Rules
iSafe can integrate different software
With the renewed Management Panel you can create user profiles as however you want and supply both a charged and a free internet service.
3
Years In Tourism Technologies
1000
Elektra New Users Everyyear
Talya 's All Brands
By using ElektraOtel they provide the highest quality at the lowest costs. Simply, this advantage makes them the best in their specialized field of travel industry.