Cloud Based Hotel Management Software ElektraWeb- Latest Technology At a lowest cost
ElektraWeb is a cloud-based hotel management software which includes an integrated online booking system and a channel management. It is capable of managing all units which tourism business need, such as instant identity notification, quick POS, frontcash, customer relations managements.
THERE IS NO INITIAL INVESTMENT COST. It saves the hotel from server costs, server licenses, virus programs and backups that needs to be renewed. You can start using it right away if you have a good internet connection and a smartphone/tablet or computer.
ElektraWeb provides a pleasant user experience with its easy to use interface as well as visual.
    What Can You Do With ElektraWeb?
Reservation, Check-In, Check-Out
Inhouse List
Online Check-In
Identity notification
Travel Agents Contracts
Housekeeping
Roomrack
Blocking
Forecast
Folio operations
Frontcash
Billing
Trace
Incoming Based by Department
Expense Tracing
End of Day Operation
Online Booking Engine
Channel Management
Agency Extranet
Selling with detailed contract prices as well as daily prices
Receiving Online Payment with Virtual Pos
Sell in Installments from website
Sending secure payment link
Multi-Currency and Multi Language
PCI DSS Standards
SSL Certificate
Detailed log
Authorization based by screen
Detailed Reports and Analysis
High Level Of Security and Speed
Grouping , Fast Listing
Quick POS
Addition Tracking
Automatically Transaction to Folio
Easy integration with third party softwares and web services
Lock Door 5651 loging , einvoice , ebook , earchive
Price Offers and interview
Sales and Contract Management
Daily Dashboard
SEO and Social Media
Email and SMS Sending
ElektraWeb is The Easiest Hotel Software to Use
ElektraWeb Roomrack is interactive and functional. You can view instant room states on one screen, without leaving this screen, you can also receive payments, make checkout and folio operations on the room you selected.
Blocking Screen is designed not only for blocking but also for the whole operation in the frontcash (Reservation, Checkin-Checkout, Folio, Blocking, Payment). You can access the guest's reservation card, change room - date with drag and drop, receive payment, checkin / checkout, make transaction entry and go to folio via ElektraWeb Blocking Screen.
Dashboard: You can get instant status tables and graphs at the touch of a button. You can access your hotel's occupancy, income, forecast and even call center notes. The instant status screen also provides interactive operation.
ElektraWeb Is A Full Hotel Software with Online Booking and Channel Manager
ElektraWeb is the most comprehensive cloud hotel management solution on the market.
ElektraWeb is connected to all major online travel agents such as Booking, Expedia, Hotels.com. It also has a highly functional booking engine that allows you to make reservations on your own website and an agency extranet where your agencies can send online reservations. Therefore, you do not need any other company or software to get a reservation from your channel management and web page, you send the price and occupancy information you enter, from only one point to all sales channels simultaneously.
Moreover, in all these sales channels, you will be able to sell with your detailed contract prices as well as your daily prices.
You Can Increase Your Profitability with Rate Manager
With ElektraWeb Rate Manager, you analyze the prices of your competitors in all sales channels and set the right price to maximize your profitability and occupancy.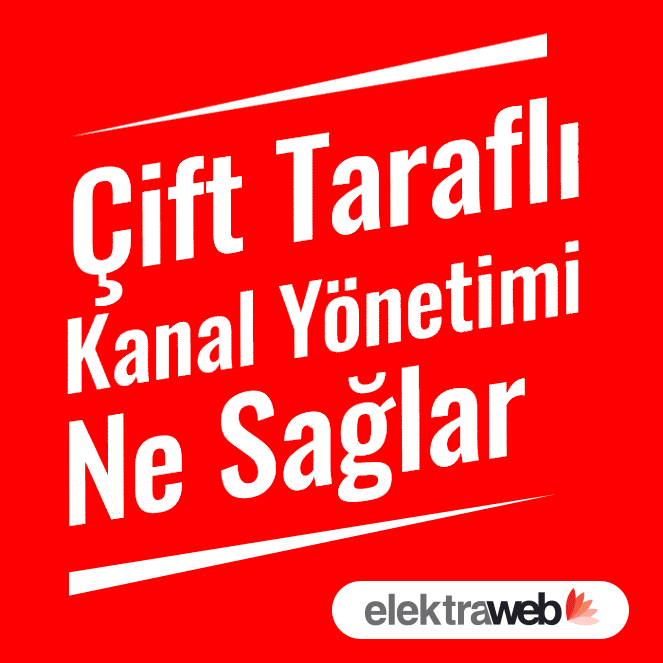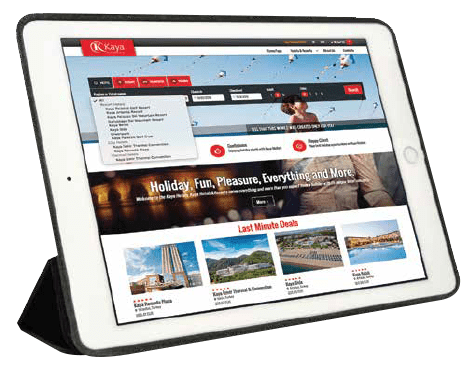 Group Hotels: Meet the Central Reservation System Solution of ElektraWeb
ElektraWeb Central Reservation solution reduce your promotional costs by combining all your hotels in one portal.
Higher Sales at Lower Cost for B2C
One can redirect you to your other hotel when there is no room in your hotel; you can offer your customer the most suitable room and price more comfortable. You give your customers staying in one hotel the chance to promote and market your other hotels.
You can redirect your clients to your other hotel when there is no room in your hotel; you can easily offer them best prices and most suitable rooms. You get a chance to promote your other hotels to the guests of your hotel.
Central Loyalty Management
 You
can organize campaigns
can make your guests earn special points and use them
can make them spend their points earned in one hotel in another hotel
learn how much of which member spends
can see which campaign is more popular through reports
Receive Online Payment from Your Own Website with ElektraWeb; Sell In Installments If You Want
With the virtual pos integration of Elektraweb Online Hotel Reservation Program, you can take credit card payment from your website or send a secure payment link to the guest for later payment. The system supports different payment methods such as On-site Payment + On-Site Deposit + Credit Card + Installment + Points.
It is integrated with POS systems of all banks in Turkey. You can also use card systems such as Computop, Sofort, Ideal and payment systems such as Paypal, PayU, etc. which are widely used in European countries.
ElektraWeb Online Reservation System records and stores incomplete booking information and sends reminders to the guest at regular intervals for completion.

YOU CAN SELL YOUR ROOMS WITH INSTALLMENT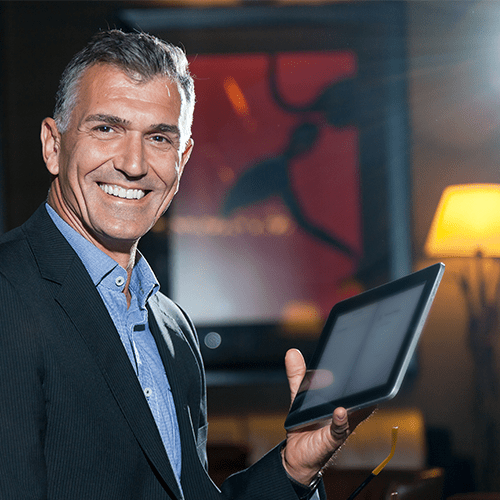 ElektraWEB Register
Why Cloud Based Hotel Management Software?
Since your time is more valuable than anything; you can easily use the ElektraWeb hotel program from anywhere and from any device (mobile, tablet, desktop) with internet access, and enjoy the freedom of technology.
ElektraWeb is a hotel program with free online installation. Since there is no initial purchase cost, you can start using the program right away, leave it any time, pay only as much as you use *.
Moreover, since ElektraWeb does not require a server, you can avoid the costs of server and server licenses.
*Payments are made annually.